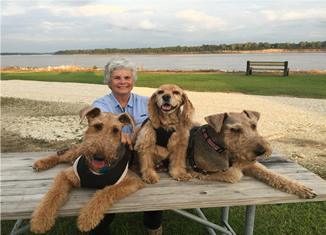 Sioux, Monty, Katie and Ricky
Visit www.CarriagesBySioux.com
Carriage Rides for your Special Occasion
____________________________________



Founded in January 1992, Sioux Munyon Insurance Services (SMIS) is a woman owned and operated, CAL TRANS certified DBE and SWBE surety bond agency. We are located in San Diego County, California, and our services extend throughout the greater Southern California region.
SMIS is an agency specializing in the sale and servicing of bonding for contractors and developers. SMIS represents many surety markets of a diverse nature, allowing us to meet the individual requirements and needs of our clients.
Because we know the surety relationship is important to the businesses we represent, we choose to specialize in that product alone. We do provide referrals to a select group of local insurance agencies should our clients request that service.
Our clients range in size from small or newly established contractors/developers to contractors/developers doing in excess of $100 Million.

Come see us...

Ramona Wild West Show
August 26, 2017 - 6:00pm
Poway Rodeo
September 22 & 23, 2017


We welcome the opportunity to provide you with references to confirm our clients' satisfaction
with our services.
Throughout our website we've displayed our Belgian draft horse hitch as it is used to advertise the agency and used in some charitable endeavors.
Please take a moment to look at our Scrapbook which will reflect what we, the agency employees and friends are doing, and our client projects depicting what some of our clients are involved in.
Ours is a family owned and operated business.
We feel that it is important to maintain a balance in our lives while providing the professional yet personal service we have been known for. Sioux's Airedale's "Katie and Monty and her cocker spaniel "Ricky" are frequently found at the office.
---